Hakushika Sake Brand Concept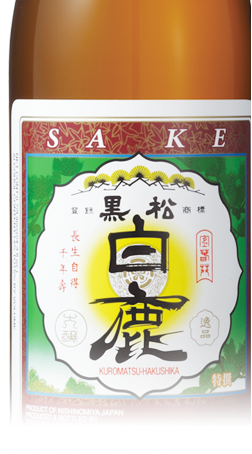 The Hakushika brand represents good taste, quality and a sense of tradition. As the leading sake brewer in Nishinomiya, famed throughout Japan for its "miyamizu", water reputed to be the best for making sake, we are dedicated to producing the finest.

We believe that a little luxury, such as a nice sake with a delicious meal, can enrich the life. As in traditional Japanese aesthetics, we believe that the beauty of an excellent sake is in both its subtleties and its appearance of clean simplicity which conceal the tedious care and attention we put into each bottle.