History about Hakushika
Brief History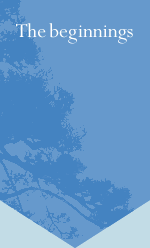 The beginnings
Nishinomiya, which is located in the "Nada area" between Osaka and Kobe, was long famed for its quality water, access to choice rice and location near the ocean. By the 1600s, it also became famous for its innovative sake brewers. One of these brewers was Kichizaemon Tatsuuma who founded his sake brewery in Nishinomiya in 1662.
A talented businessman, Kichizaemon saw that there was not only a future in sake brewing but also in barrel making. He used these barrels to transport the sake on special "barrel ships" known as tarukaisen up to the flourishing market in Edo (modern-day Tokyo). In Edo, the sake found great popularity and increasing demand.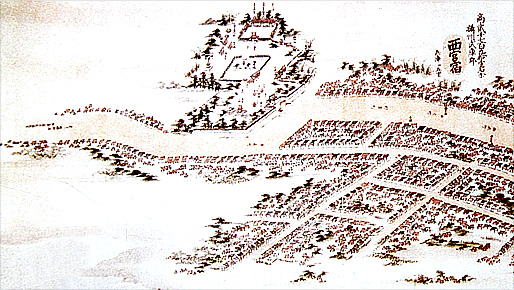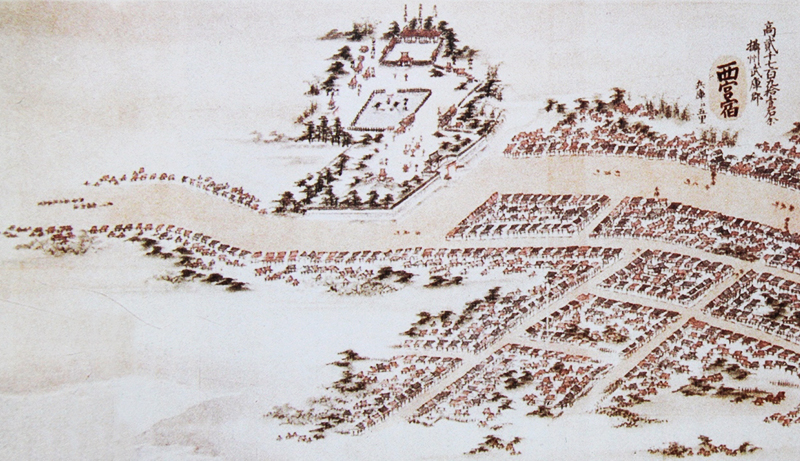 Map of Nada/Nishinomia Circa 1700
The 1600s were the start of a more modern blossoming of Japanese culture and typified by a wide-encompassing spread in interest for the arts, fashion and matters of taste. In this environment, the demand for delicious, "refined" sake now possible through improved brewing techniques expanded. No longer a drink only for the nobility, samurai or special events, sake was now available for the common person for enjoyment at home or in the new casual izakaya pubs emerging throughout the country.
In the beginning, the production was only 20 kiloliters per year but by the next few generations, the annual production grew to 70 kiloliters. By the early 1800s, annual production had increased to 250 kiloliters making the Tatsuuma Brewery one of Japan's leading sake producers.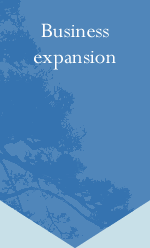 Business expansion
In the 1840s, the Tatsuuma family is now run by the son-in-law of the 9th generation Tatsuuma business enters into modern sail ship making and the sale of "miyamizu water." Due to untimely passing, his wife "Kiyo," who is a direct Tatsuuma descendant, takes over the reins of the business until her son comes of age. Her influence was as important as it was long to strengthen and expand the business. With a strong work ethic and talent for strategy she devotes herself to strengthening the business by continuing the shipping business, sale of miyamizu water, and sake brewery building projects. Sales efforts expand to sell sake not only in Tokyo but in regional areas accessible by ship.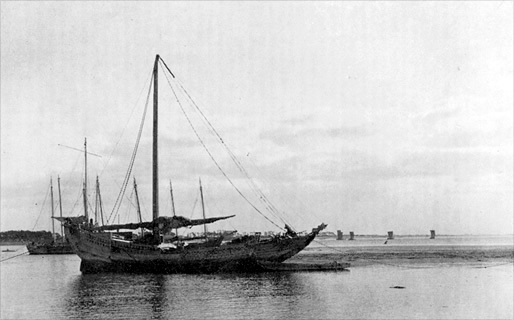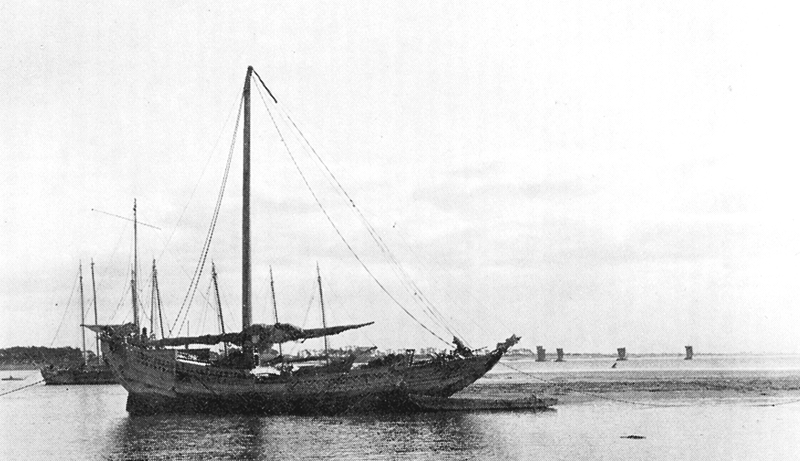 In 1877, a Tatsuuma sake is entered into a national exposition's competition with the name "Hakushika." Hakushika takes a prize and later becomes the brewery's core brand.


In 1889, annual production increases to over 3,000 kiloliters making the Tatsuuma Brewery the largest sake producer in all of Japan. "Hakushika Sake" is entered in the Paris World's Fair and is awarded a gold medal.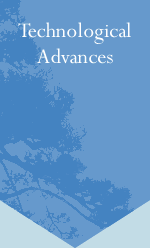 Technological Advances
As the science for better brewing, bottling and rice cultivation techniques take place, the Tatsuuma Brewery places greater and greater attention to further raising quality standards. In the late 1920s, the brewery's best sake is marketed nationwide under the name of "Kuromatsu Hakushika." Previously available only in wooden barrels, the introduction of glass bottled products was proof of the brewery's dedication both to quality and modern innovation.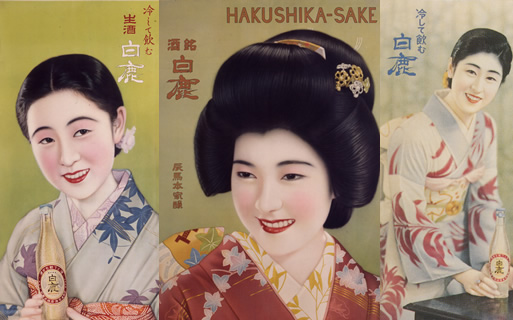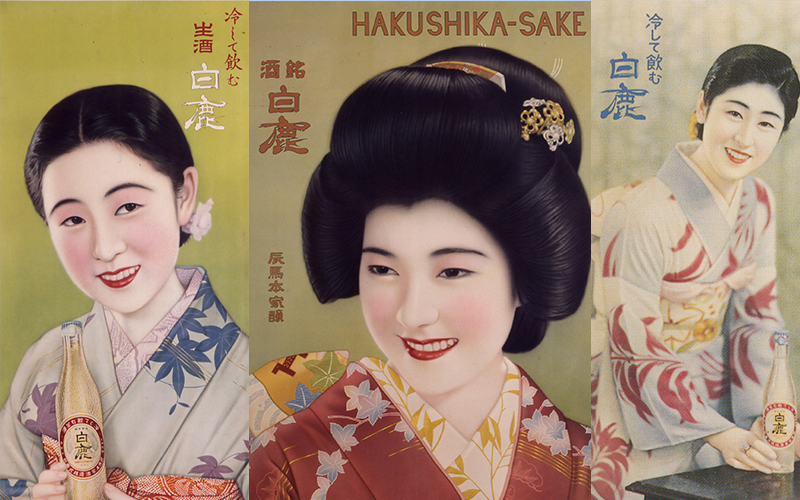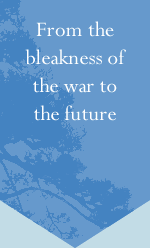 From the bleakness of the war to the future
1930s-1940s: During wartime and a few years afterwards, shortages in rice cause major impacts in sake production. Research on developing higher qualities of sake comes to a temporary halt. Tatsuuma-Honke focuses on the survival of its sake brewing business.
1950s: The Japanese consumer market begins to revive and people become more interested and able to enjoy Hakushika sake with their favorite meals. Export to the United States starts up as sake comes to be associated with sukiyaki, a favorite dish of American GIs and their families returning back to the States from Japan.
1960s-1970s: Technological advancements in brewing and bottling enable Hakushika to reach new production peaks. New product varieties such as Hakushika Namachozo are introduced to a new generation of sake fans who have a taste for crisper sakes.
1980s-1990s: Hakushika enjoys greater appreciation from customers around the world as the popularity of sushi gathers more and more momentum. Markets in North America, Europe, Oceana and Asia emerge and Hakushika Sake exports increase.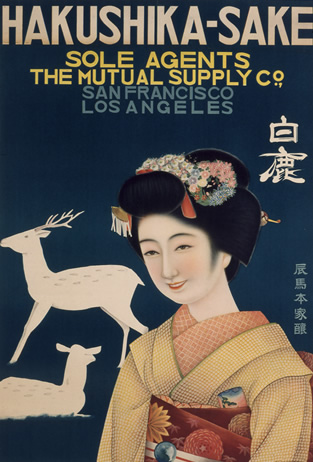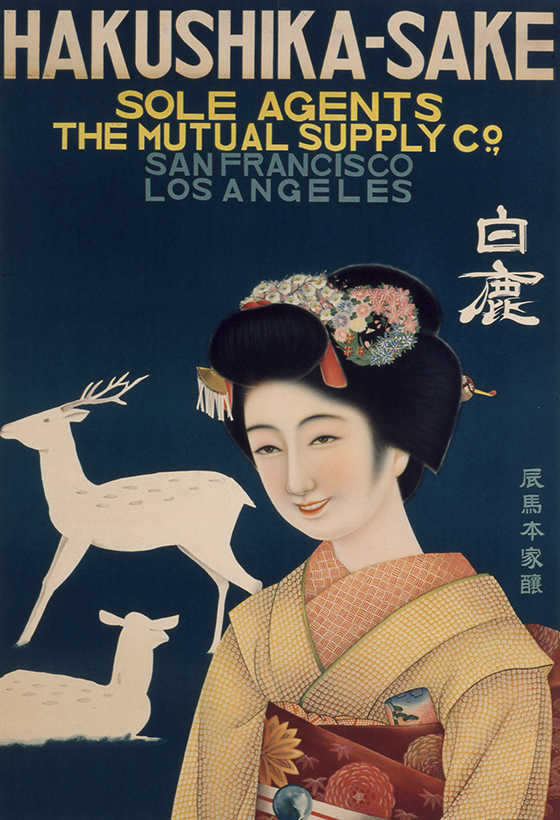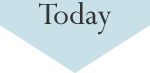 Today
Hakushika is known as one of Japan's leading sake brews and enjoys increasing popularity as the sake best suited to match the nearly limitless range of Japanese cuisine. Abroad, more discerning sake fans appreciate Hakushika sake not only as a pleasant accompaniment to sushi but also for its own merits.