Products
Yamadanishiki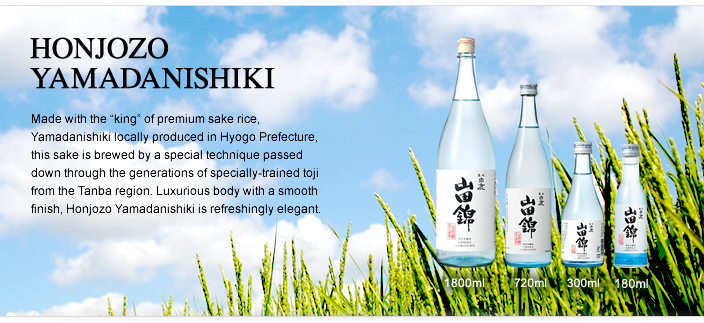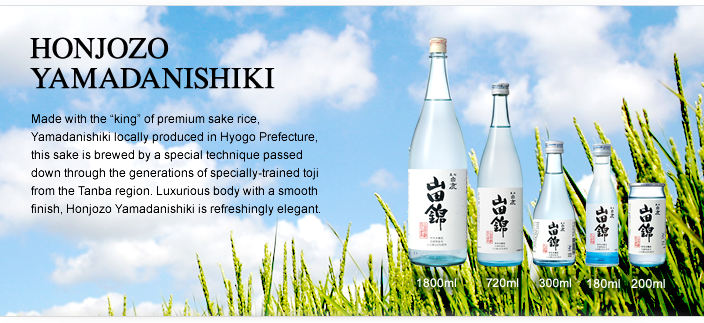 HONJOZO YAMADANISHIKI
Made with the "king" of premium sake rice, Yamadanishiki locally produced in Hyogo Prefecture, this sake is brewed by a special technique passed down through the generations of specially-trained toji from the Tanba region. Luxurious body with a smooth finish, Honjozo Yamadanishiki is refreshingly elegant.
Type:

Honjozo

Alc/Vol:

14.7%

Rice Polishing Rate:

70%

Rice Varieties:

Yamadanishiki

Nihonshudo (Sake Meter):

+1 (slightly dry)

Serving Temperature:

Chilled, room temperature or slightly warmed
Food Pairing:
Excellent for pairing with Japanese barbecued skewered cuisine (beef and asparagus, chicken and leek shishito peppers, yellow onion), tempura (seafood, poultry, vegetable) and noodles (udon, soba, and yakisoba).