Products
Unique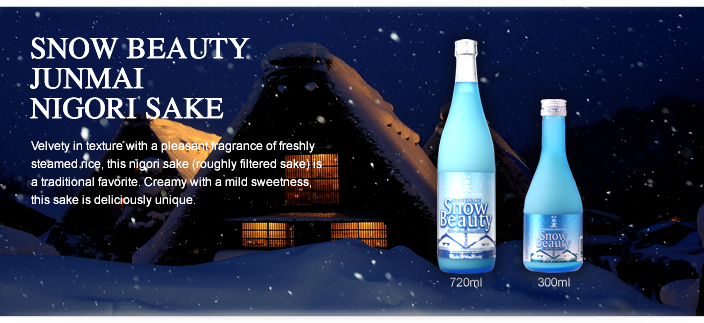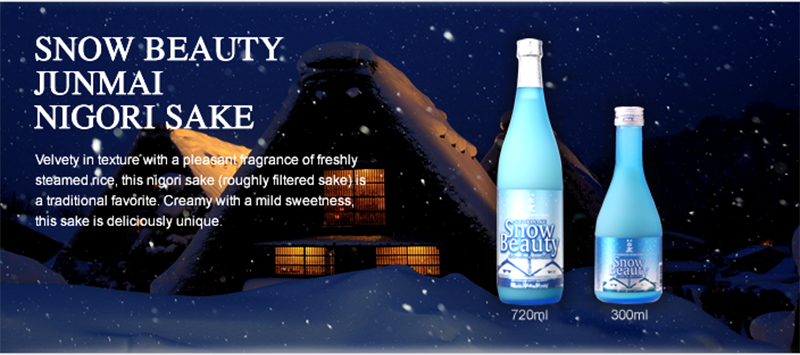 SNOW BEAUTY JUNMAI NIGORI SAKE
Velvety in texture with a pleasant fragrance of freshly steamed rice, this nigori sake (roughly filtered sake) is a traditional favorite. Creamy with a mild sweetness, this sake is deliciously unique.
Type:

Junmai Nigori

Alc/Vol:

14.7%

Rice Polishing Rate:

60%

Nihonshudo (Sake Meter):

-15 (Sweet)

Serving Temperature:

Well-chilled
Food Pairing:
Excellent as an aperitif. Also a wonderful accompaniment with fine beef dishes such as Kobe beef/ wagyu steak, shabu shabu, and sukiyaki. Also excellent with mildly hot and spicy cuisine such as stir-fry dishes flavored with Asian chili sauce, bulgogi Korean barbecue, kimchi jigae (kimchi flavored stew), and Thai and Indian curries.