Products
Fresh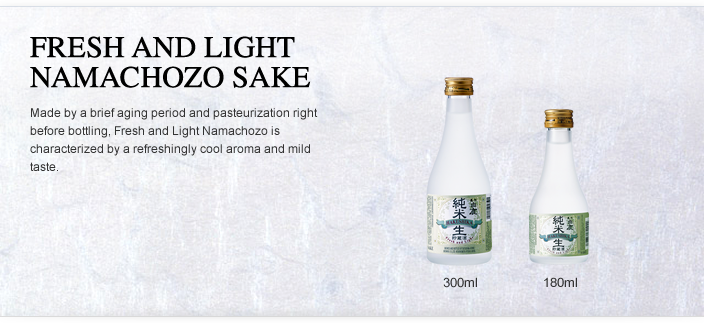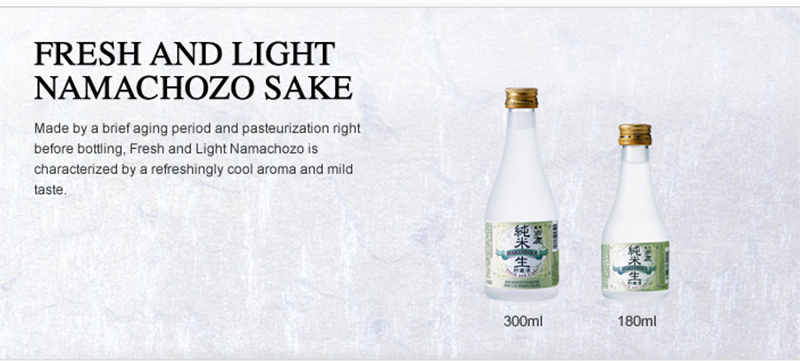 FRESH AND LIGHT NAMACHOZO SAKE
Made by a brief aging period and pasteurization right before bottling, Fresh and Light Namachozo is characterized by a refreshingly cool aroma and mild taste.
Type:

Junmai Namachozo

Alc/Vol:

13.3%

Rice Polishing Rate:

70%

Nihonshudo (Sake Meter):

+2 (mildly dry)

Serving Temperature:

Well-chilled
Food Pairing:
Excellent for pairing with Japanese pub "izakaya" styled casual cuisine including edamame, tofu (chilled tofu with leek "hiyayakko" and deep fried tofu "agedashi tofu"), deep-fried chicken karaage, gyoza, robatayaki skewers and sashimi. Also excellent for pairing with Asian salads, carpaccio, and spicy sushi rolls.