Products
Traditional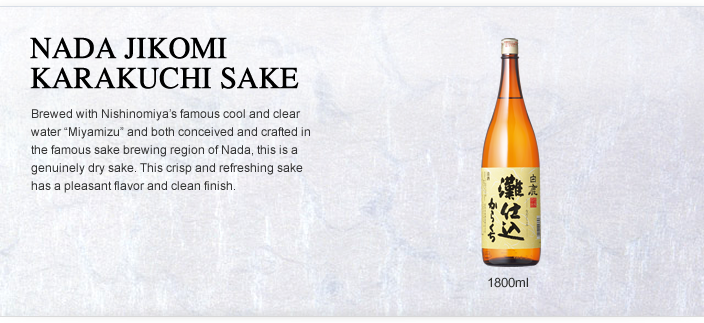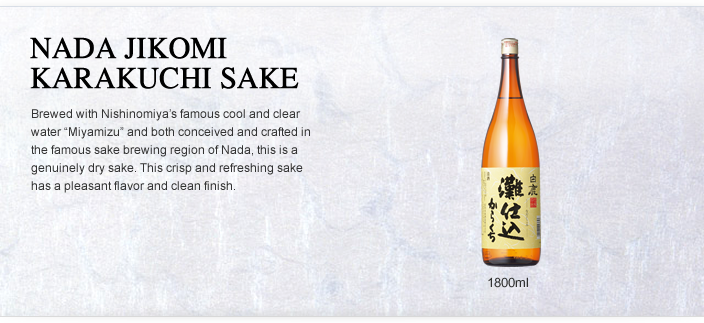 NADA JIKOMI KARAKUCHI SAKE
Brewed with Nishinomiya's famous cool and clear water "Miyamizu" and both conceived and crafted in the famous sake brewing region of Nada, this is a genuinely dry sake. This crisp and refreshing sake has a pleasant flavor and clean finish.
Type:

Futsushu

Alc/Vol:

14.5%

Nihonshudo (Sake Meter):

+4 (very dry)

Serving Temperature:

Room temperature or warmed
Food Pairing:
Excellent for pairing with the natural flavor of fresh vegetables, eggs, fish and shellfish and other mild foods prepared with only a touch of vinegar, salt, or dashi (traditional Japanese soup stock made with either a konbu (Japanese kelp) or katsuo (bonito) base). Also excellent for matching with grilled salted fish, dashi-flavored egg omelette, hiyayakko chilled tofu, zarusoba noodles, fried tofu and vinegar-seasoned cucumber.