Products
Yamadanishiki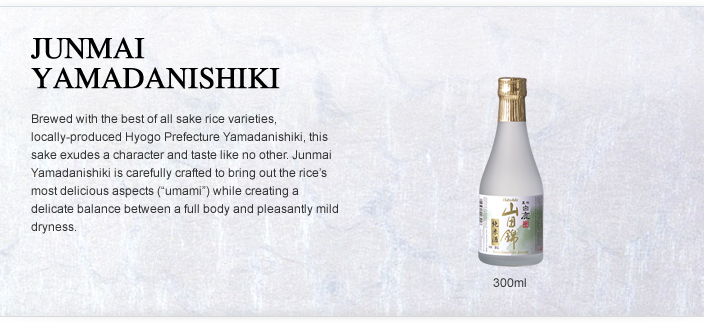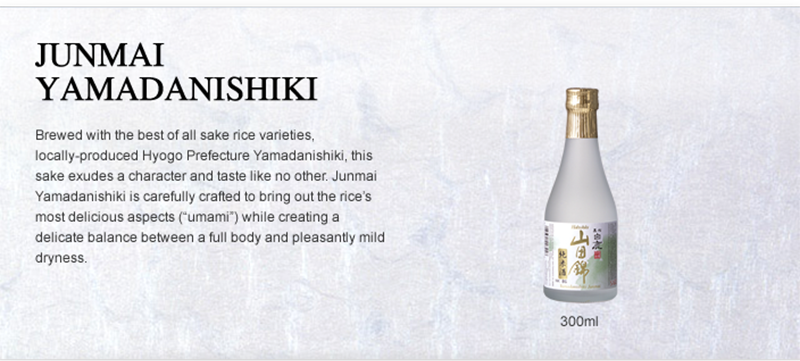 JUNMAI YAMADANISHIKI
Brewed with the best of all sake rice varieties, locally-produced Hyogo Prefecture Yamadanishiki, this sake exudes a character and taste like no other. Junmai Yamadanishiki is carefully crafted to bring out the rice's most delicious aspects ("umami") while creating a delicate balance between a full body and pleasantly mild dryness.
Type:

Junmai

Alc/Vol:

14.7%

Rice Polishing Rate:

70%

Rice Varieties:

Yamadanishiki

Nihonshudo (Sake Meter):

+1 (slightly dry)

Serving Temperature:

Chilled, room temperature or warmed
Food Pairing:
Excellent for pairing with fine seafood (sashimi, grilled fish, prawns), fine beef (Kobe beef and wagyu steak, teppanyaki, shabu shabu), soup and simmered dishes (nabe hot pot, seafood soup, simmered vegetables in broth stock).