Products
Traditional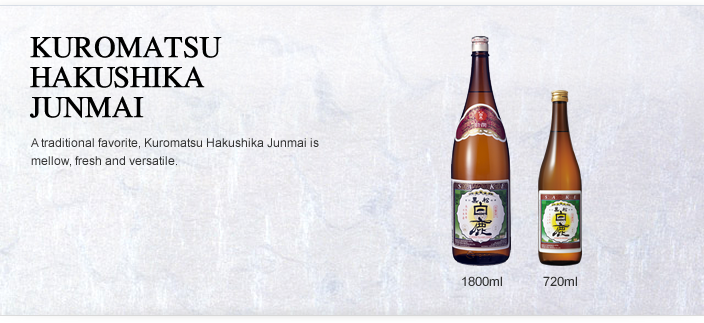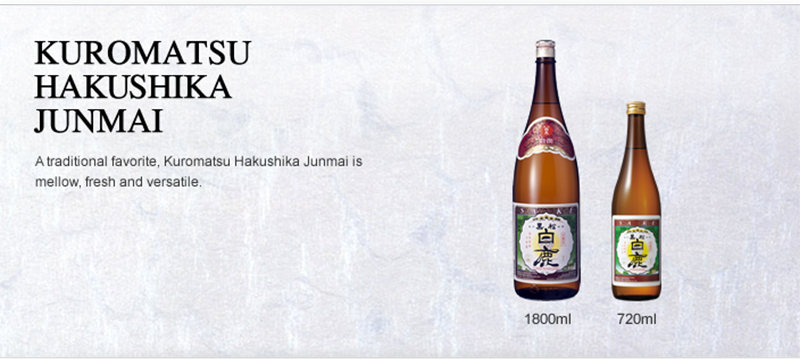 KUROMATSU HAKUSHIKA JUNMAI
A traditional favorite, Kuromatsu Hakushika Junmai is mellow, fresh and versatile.
Type:

Junmai

Alc/Vol:

14.5%

Rice Polishing Rate:

70%

Nihonshudo (Sake Meter):

+2 (mildly dry)

Serving Temperature:

Chilled, room temperature or warmed
Food Pairing:
This versatile sake is perfect for matching with the most representative of today's popular Japanese dishes including sushi, teriyaki, tempura, tonkatsu breaded pork and yakitori. Also excellent for mixing in cocktails and using in cooking recipes.