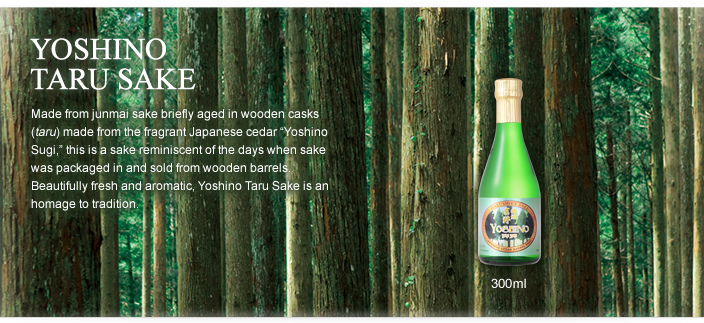 Type:

Junmai

Alc/Vol:

13.5%

Rice Polishing Rate:

70%

Rice Varieties:

Nihonbare and other domestic rice varieties

Nihonshudo (Sake Meter):

+3 (dry)

Serving Temperature:

Room temperature or slightly chilled
Food Pairing:
Excellent for matching with stir-fried vegetables flavored with ponzu (citrus and vinegar flavored soy sauce), tofu with green onion, grilled chicken, Asian salads (daikon salad, wakame seaweed salad, sesame flavored green vegetable salad) and fresh, lightly-seasoned fish.

About Yoshino:
Hakushika's taru sake (barrel-aged sake), "Yoshino," is named after the famous Yoshino Forest in Nara Prefecture. For over 500 years, fine Japanese cedar (Cryptomeria japonica) has been produced in the Yoshino Forest through meticulous care and continuous reforestation efforts. The Japanese cedar of Yoshino is known as a fragrant wood of luxury and has been the preferred wood for centuries to produce fine Japanese sake barrels "taru."