Products
Convenient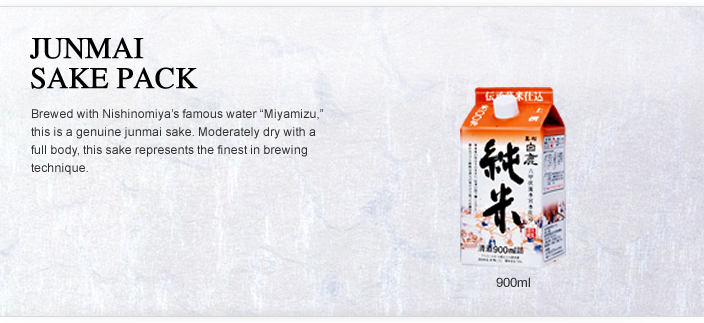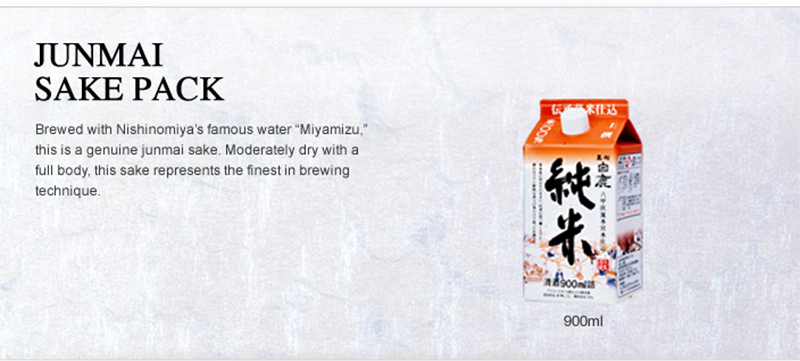 JUNMAI SAKE PACK
Brewed with Nishinomiya's famous water "Miyamizu," this is a genuine junmai sake. Moderately dry with a full body, this sake represents the finest in brewing technique.
Type:

Junmai

Alc/Vol:

14.7%

Rice Polishing Rate:

70%

Nihonshudo (Sake Meter):

+2 (mildly dry)

Serving Temperature:

Chilled, room temperature, or warmed
Food Pairing:
This versatile sake is perfect for matching with the most representative of today's popular Japanese dishes including sushi, teriyaki, tempura, tonkatsu breaded pork and yakitori.