Products
Yamadanishiki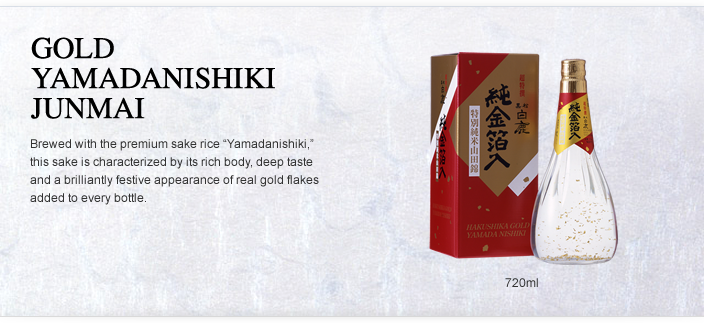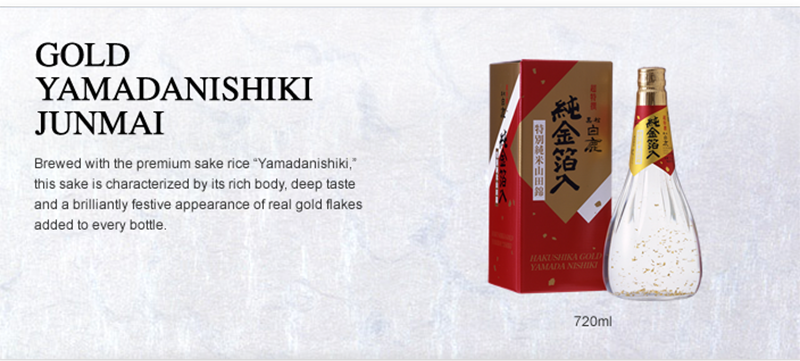 GOLD YAMADANISHIKI JUNMAI
Brewed with the premium sake rice "Yamadanishiki," this sake is characterized by its rich body, deep taste and a brilliantly festive appearance of real gold flakes added to every bottle.
Type:

Junmai

Alc/Vol:

14.7%

Rice Polishing Rate:

70%

Rice Varieties:

Yamadanishiki

Nihonshudo (Sake Meter):

+1 (slightly dry)

Serving Temperature:

Chilled or room temperature
Food Pairing:
This versatile sake is excellent for pairing with festive menus such as sashimi, sukiyaki, and shabu shabu. Add a little sparkle to any event, party or special dinner.