Products
Fresh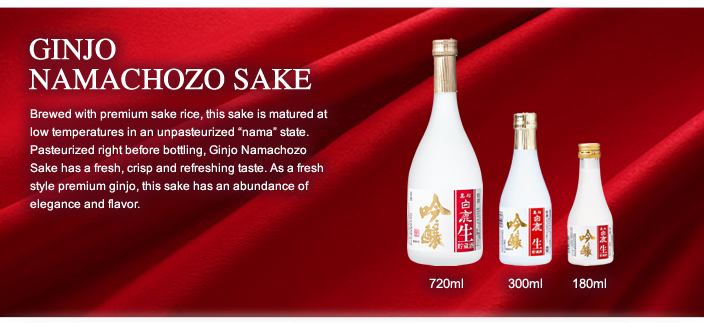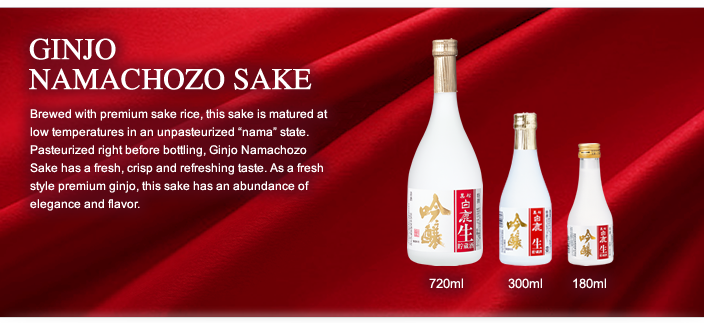 GINJO NAMACHOZO SAKE
Brewed with premium sake rice, this sake is matured at low temperatures in an unpasteurized "nama" state. Pasteurized right before bottling, Ginjo Namachozo Sake has a fresh, crisp and refreshing taste. As a fresh style premium ginjo, this sake has an abundance of elegance and flavor.
Type:

Ginjo Namachozo

Alc/Vol:

13.3%

Rice Polishing Rate:

60%

Nihonshudo (Sake Meter):

+2 (mildly dry)

Serving Temperature:

Well-chilled, over ice or at room temperature
Food Pairing:
Excellent for pairing with sauteed vegetables, meat and fish and flavored with soy sauce and vinegar or sweet and sour sauce. This sake is also an excellent accompaniment with fried oysters, mackerel, steamed sea bream with konbu (Japanese kelp), and ponzu (citrus vinegar) seasoned dishes.